Become a goperya Agent and be your boss
Be your own boss, work the way you want.
Get rid of your ordinary boring life, arrange your schedule flexibly.
This working opportunity is highly maneuverable. If you want a balanced life between work and life, join
goperya, and being our agent is your best choice.
Our team will support your career 24/7.
You need 0 budget to do this.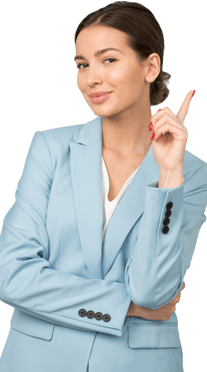 High commission
Up to 45% commission, pay by week. Any people can have the opportunity.

No requirement and budget
It won't charge any money to be our partner, goal and ambition are the things you need to have.

All round game access
Every game on goperya is carefully selected by our team. We have 97% of customer satisficaion.

24hr professional support
Inexperience is also welcome, our professional team will help you step by step.
How to be goperya agent in 2022?
There are more and more people joining us as our agents!
We have goals and dreams and we are passionate, get full support from our professional team. Meet more friends and gain your connection.
Want to be our agent? Welcome! Access any of our social media and message as (I want to be an agent.) There all be live chat customer service answering your request and leading you to step by step.
Before you hit us up, read the words down below so we can know your background.
Do not freak out! If you are an average person with nothing special, we are also very welcome. On the other hand, if you get a great connection about running a casino or game supply, you may talk to our expert team.
By different, we will suggest different plans for you. If you are a people person, we have an invitation code for you to ask others to try goperya and you get the commission. If you have some great suggestions about how to operate a casino, we can provide you with betting skills, you may share with your player and make yourself a hit agent. Summary: Find a way that suits you the most!
What is your intention of joining us? Leisure time hobby? Extra income? Having connection? Strike gold? These goals will affect your future steps and succession.
goperya agent commission system
Before being part of the goperya family, you may look around and visit other online casinos. We are not afraid, because we know that you will come back to us? We have a crystal clear commission system and up to 45% of the profit. Everyone can hit this number if they spend their time and heart.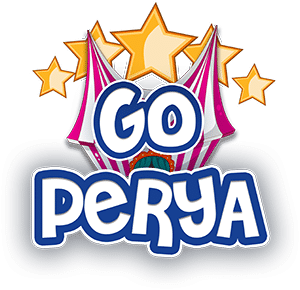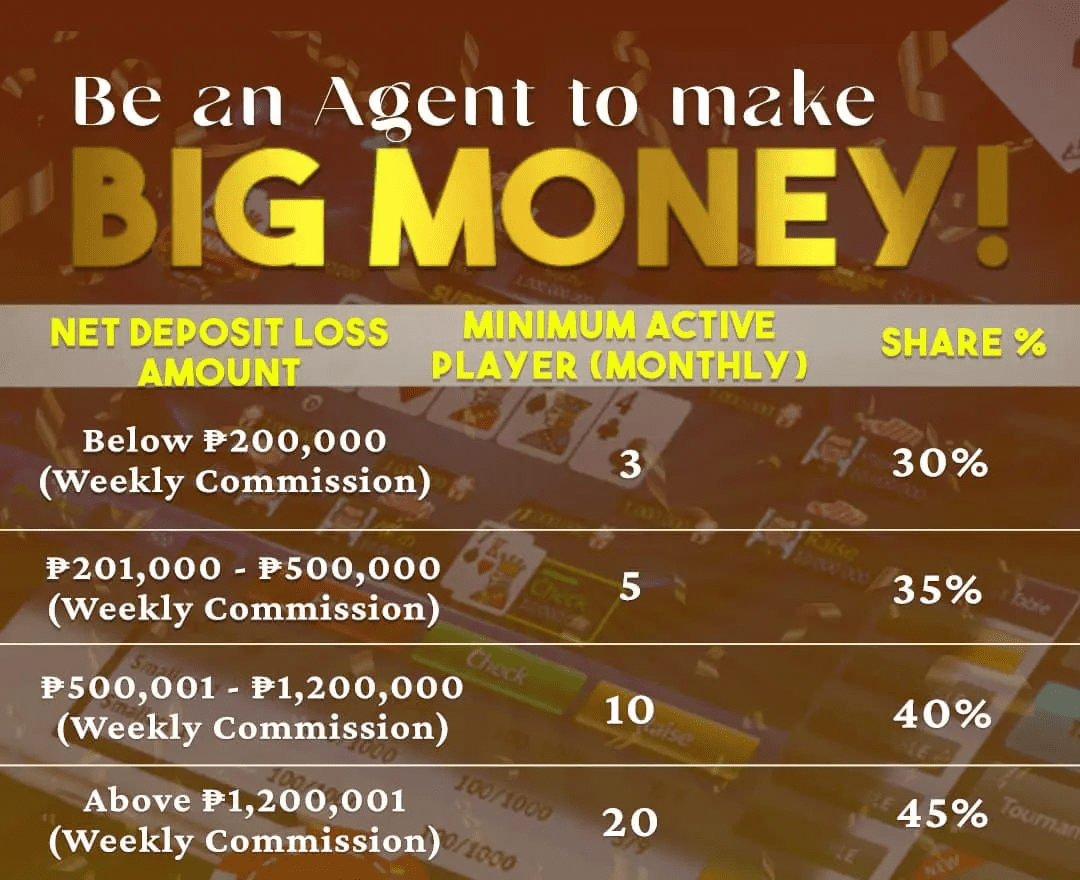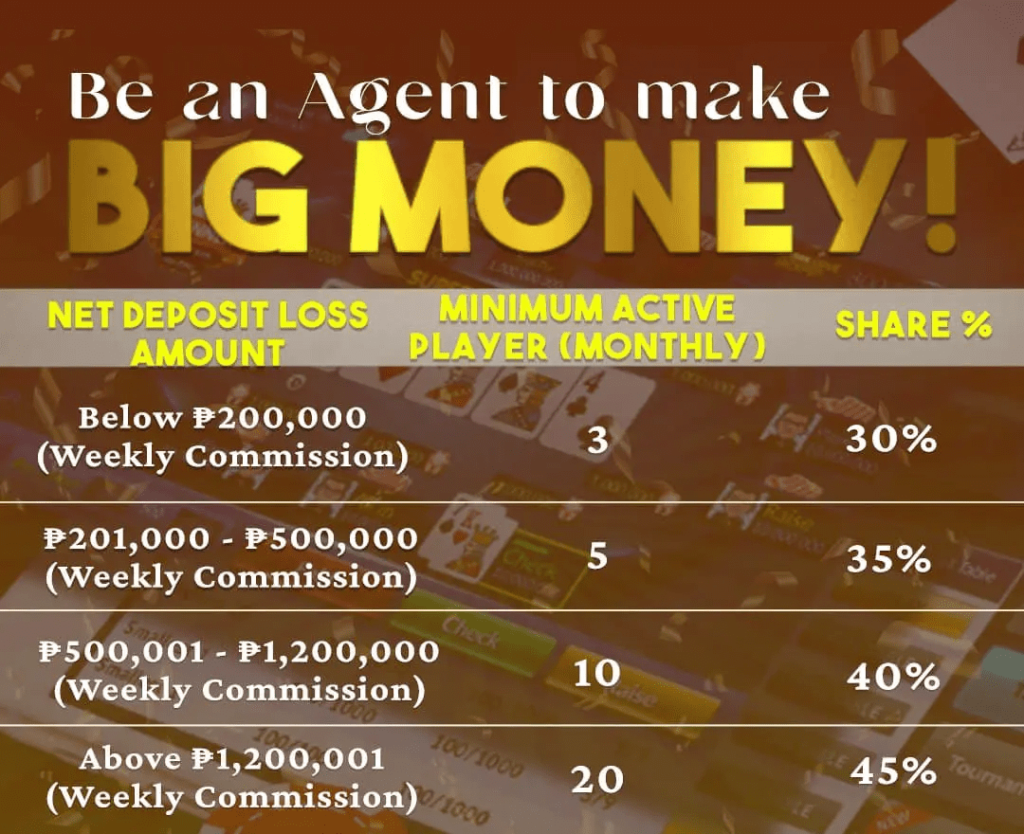 Agent commission = Net loss of offline players x commission ratio of the month (need to meet the standard of having the least active players of that month), 30%- 45%
If the net loss of the players of that month is a negative number, then the commission will be zero that month. All negative profit will be on the company, so you don't need to pay for the loss.
We also provide you with some convenient services. You don't need to enroll as an online casino member. Just contact our customer service on the website to join our agent plan.
The gain and pay wallet is supported by over 20 banks and GCash in the Philippines. Our commission in the first period can be conducted in weeks, which allows all agents to get the commission they earn easily and gain trust toward us.
goperya owns a superior agent system
Not all online casinos in the Philippines have a system like goperya. This is we are transparent. Because these conditions are difficult to exceed, we are confident to provide the best opportunities:
We own a certificate by an international organization, every player can play with no worry here, and it is also one big benefit to be our agent.
As long as you are a newly registered member, we give out up to ₱500 log-in bonus.
In goperya, players will always have wonderful experiences, and our quality is your best foundation: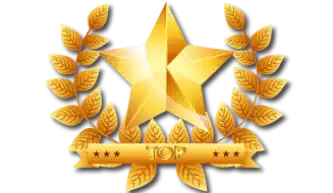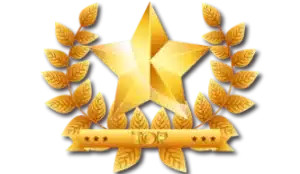 Fast deposit/cashout in 30 seconds: No need to go through a third party or complicated procedures to get your bonus.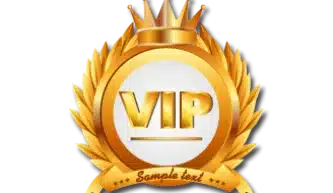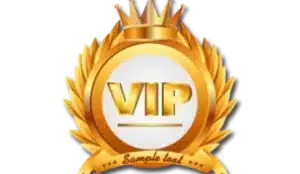 Quick and friendly customer service: Our customer service has been professionally trained and is ready 24/7.
Special offer from goperya
If you are interested in joining us, we are giving 2 special only for one who is reading this:
In the Philippines, most casinos asked for cash pledges when cooperating with an agent. But we understand the hardship of starting a business and we believe that good business is based on trust.
goperya will not take any amount of players' money. Even if it is a small fee, we view it as part of your important income. As long as you connect to a supported bank, no bank transfer fees will be incurred.
If you are thinking about joining us, you may be able to register as a goperya member first and participate in our (₱500 welcome bonus) promotion to experience goperya for free. You're welcome at any time.